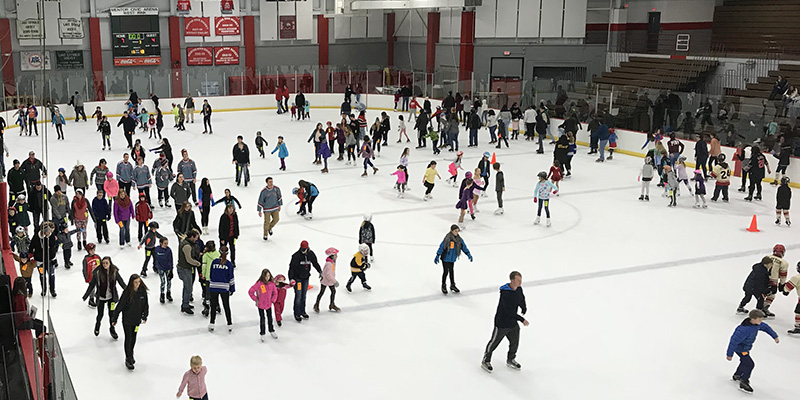 Public Skate Times
October 2022- April 2023
Check our Calendar for our up-to-date Public Skate times and for any cancelations.
Rates
Adults $9.00
Youth Under 18: $7.00
Age 65 and Over: $7.00
Skate Rental: $4.00
The Mentor Ice Arena reserves the right to change times if necessary. For safety reasons, attendance during public skates may be limited. All skaters under 11 must wear a safety helmet (or bike helmet) in order to skate. Any child under 11 must have an adult present with them to skate.
Homeschool Public Skate
For those 4 to 17. The Mentor Ice Arena provides ice time for this exciting and beneficial form of recreation for home school children. Parents are not required to skate with children. Fridays 10:30 AM-12:00 PM during regular season (October-April). Please check our calendar for up-to-date times and for any cancelations!