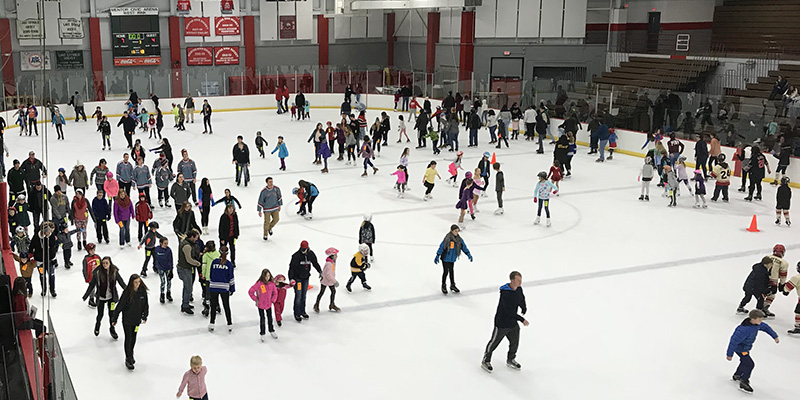 Public Skate Times
October 2021- April 2022
Check our Calendar for our up-to-date Public Skate times.
Rates
Adults $6.00
Youth Under 18: $5.00
Age 65 and Over: $5.00
Skate Rental: $3.00
The Mentor Ice Arena reserves the right to change times if necessary. For safety reasons, attendance during open skates may be limited. All skaters ten and under must wear a safety helmet (or bike helmet) in order to skate. Any child ten or under must have an adult present with them to skate.
Homeschool Open Skate
For those 4 to 17. The Mentor Ice Arena provides ice time for this exciting and beneficial form of recreation for home school children. Parents are not required to skate with children. Normal Public Skate rates apply. Fridays 10:30 AM-12:00 PM during regular season.