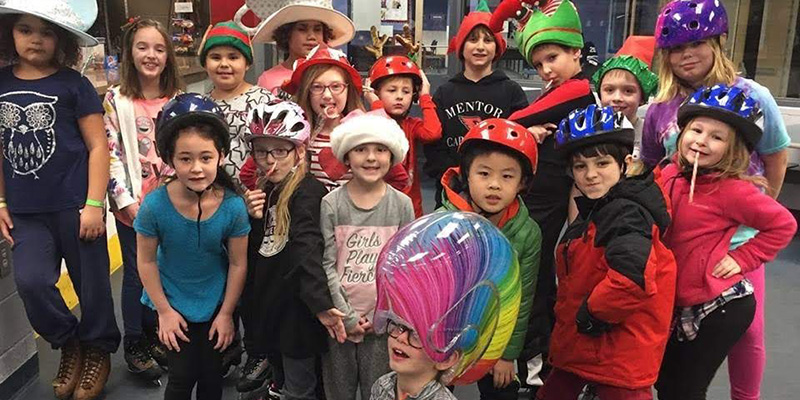 The After School Bus Program is one of the most popular programs at the Arena.
Students are picked up at their school during dismissal time and transported by a Parks and Recreation bus to the Mentor Ice Arena. Upon arrival at the Arena, a staff member will meet the bus and escort the students into the building. The students will then check in at the front desk and give their shoes to skate rental. Arena staff will tie each students skates and help with helmets. Once skates and helmets are on students have the opportunity to skate with classmates, eat snacks, and do homework. Our concession stand is open during this time. The students will be supervised by Arena staff from the moment they get on the bus, until a parent or guardian picks them up at the conclusion of the program.
When picking up a parent or guardian must park in the parking lot and come inside to sign their child out. They will be asked to show their ID when signing out. Pick up forms will be emailed out before the start of each session.
Each elementary school in the Mentor School District will get fliers with dates and times of the program for each student to take home.
To register for this program:
Call the Arena (440) 974-5730 during normal business hours (8:30-4:30 Monday-Friday)
Drop off payment and form at the Ice Arena during normal business hours (8:30-4:30 Monday-Friday)
Online here (must have an account created by a city employee)
DO NOT SEND REGISTRATION FORM OR PAYMENT TO YOUR CHILDS SCHOOL