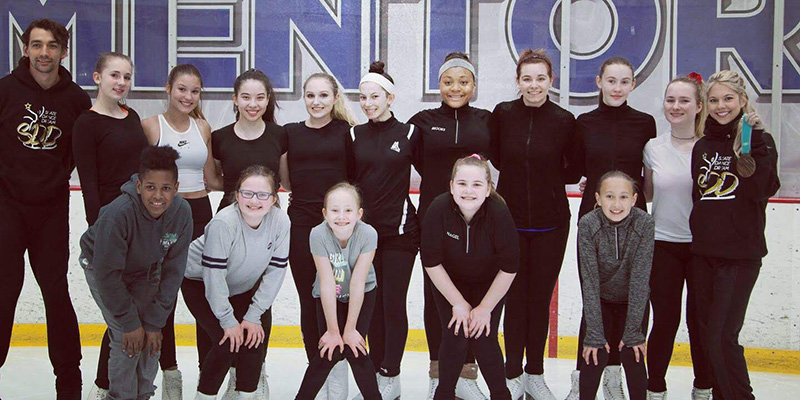 The Mentor Figure Skating Club, based at the Mentor Ice Arena, was formed in 1984 to encourage the instruction, practice and advancement of its members in all forms of figure skating, including free skating, pairs skating, ice dancing, and synchronized skating. Hundreds of young skaters have moved through the club, with more than 100 currently participating.
The Intensity Synchronized Skating Team (former Ice Diamonds Synchronized Skating Team) has participated in competitions locally and nationally.
The Club hosts the Annual Sunshine Invitational Competition in July and the Annual Diamond Classic Synchronized Team Skating Competition in November. Click here for additional information on Intensity Synchronized Skating or Mentor Figure Skating Club
Looking to get started in skating? Check out our Figure Skating 101 page and Learn to Skate page.